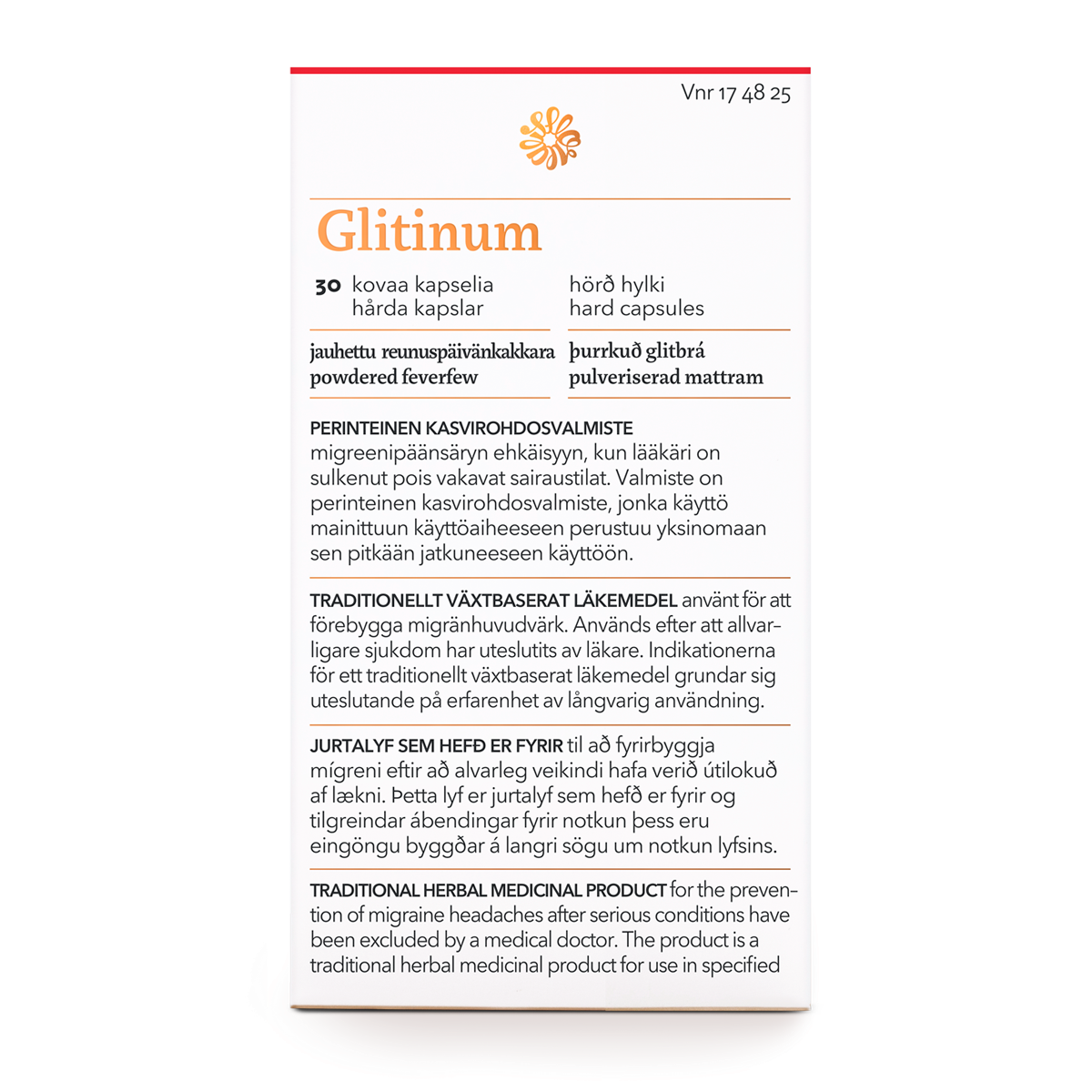 Glitinum
Glitinum™ is an over the counter herbal medicine for the prevention of migraine headaches.
30 hard capsules
Traditional herbal medicinal product
Product description
Glitinum™ is a unique option for migraine prevention and available over the counter. Continuous use of this herbal product reduces the frequency of migraine headaches and increases the time between migraine attacks. It is well tolerated and has few known side effects.
Glitinum™ contains dried feverfew that has been used for migraine prevention for over 40 years. Feverfew has active ingredients that are thought to have similar effects as triptan medicine that are commonly used for migraine treatment. Glitinum contains a standardized amount of these active substances that makes Glitinum both safe and effective.
Useful Information
Recommended dose: 1 capsule daily.
Swallow the capsules whole with water or other liquid. Do not chew the capsules.
Glitinum is a traditional herbal medicinal product for the prevention of migraine headaches after serious conditions have been excluded by a medical doctor.
Glitinum is not suitable for children or adolescents under the age of 18. Glitinum is not recommended for use in pregnant or nursing women. Not to be used longer than 3 months. Store below 25°C. No interactions with other medications have been reported. Glitinum is a non-prescription medicine.
Active Ingredients and Functions
Each capsule contains 100 mg of powdered feverfew (Tanacetum parthenium) herb corresponding to 100 mg of dried herb of feverfew.